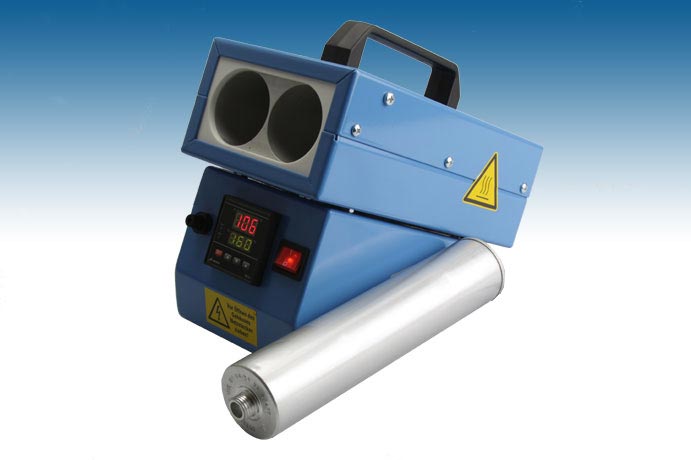 Adjustable cartridge preheater
model KVG-2/D suitable for heating up 2 approx. 300 ml aluminium cartridges at the same time
Supply voltage

230V AC,1 A

Power consumption

230 W

Configurable operating temperature

max. 160°C

Temperature adjustment range

0°C… 160°C

Heating components

electrical silicone flat heating

Additional components

Electronic controllers with adjustable target temperature,
On/Off switch with indicator light

Protection

Controller with M 400mA fuse, heating with M1 A-fuse

Weight

2,85 kg

Extent of delivery

cartridge preheater, electric mains cord, operating instructions
Application:
Important stick absolutely to the advised heat up time (e. g. at least 30 min at 65°C) given by the manufacturer.
prices and discounts
If you would like access to our price lists, resp. discount schedules please contact us.
any questions?
If you have any further questions concerning our products please contact us. We would be happy to give you personal advice.